heartless hastings trust threaten eviction
Sign our petition to stop us from closing down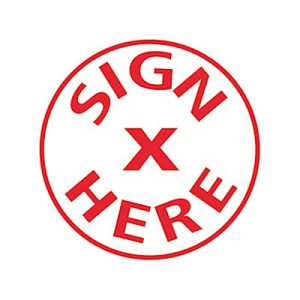 A few comments made by members:
LORNA HAMILTON BROWN MBE
Firstly I didn't realise that Hastings Trust was still going. I went to a meeting at the White Rock Hotel when they said it was being wound up due to debts and would be selling off the properties they owned. At the EAGM I was surprised to learn that a large amount of funds could not be accounted for Unfortunately at the EAGM the Treasurer was unable to produce final accounts to show where apparent missing funds had gone. I was assured that those present would receive copies of the accounts in due course, but that HT would close in weeks. I never received a copy and thought HT had closed. As HT are Respond Academy's landlord, and have been through financial turmoil which may have a bearing on the present situation I would urge them to get around the table with Pablo and JC, and sort out this pressing matter in a transparent manner. Respond Academy do value work with young people in Hastings..
Kirsty johnson member age 17
Respond academy isn't just about making music, its about exploring new talents, having your friends about you and having Jc and Pablo support you in ANY way they can. Ive been going to respond for over 2 years, I was brought up In a bad background. I was neglected, not fed and was always being hit buy my my mother who at the time was an alcoholic and drug user. Jc and Pablo have helped me through that…. Ive had good times and bad times but no matter what they are always there! The children/youths that attend respond all have a different background being good or bad, no matter what it is Jc and Pablo have never turned someone away and has always offered support with it. I enjoy respond as it keeps crime rates down in st leonards a lot of people attend respond and either have or had a criminal record no matter what the problem is Jc and Pabz are sure to be on our side. Ive been in and out of care since I was 8 returned then taken back into care its changed me as a person in the way I look and think about things! Jc and Pablo incourage me to keep doing what I do, they always say how im a nice and only to this day I think to myself maybe Jc and Pabz where right all along!! Jc isn't just the owner/runner at respond academy shes our 'fairy god mother' that always seems to put a smile on our face no matter whats happened or whats happening she will never turn someone down!!Pablo… pabz is just pabz hes a lead role model and always has been!! No matter what the day or what the weather respond is always there for their young people I think its wrong that theyre getting shut down! THEY HAVE PUT ALL THERE TIME AND EFFORT INTO MAKING RESPOND WHAT IT IS TODAYI THINK ITS WRONGHOW ALL THAT EFFORT WILL JUST BE GONE, I LOVE RESPOND WE ARE A FAMILY… WE SUPPORT EACHOTHER, SPEAK TO THOSE WE MAY NOT OF EVER SPOKE TO, THEY TEACH US THE REAL MEANING OF LIFE THAT NO ONE ELSE COULD! IM SO THANKFUL TO HAVE PABLO AND JC AND YOUR WRONGFOR TRYING TO TAKE OUR SUPPORT. IF RESPOND WASN'T HERE I DON'T KNOW WHERE ID BE, I USED TO GET INTO A LOT OF TROUBLE NEVER GOING HOME ALWAYS OUT GETTING ON ONE… THEN JC SHOWED ME WHAT WAS RIGHT AND WHAT WASN'T RIGHT!! I LOVE JC AND PABLO NOT JUST AS FRIENDS BUT AS A FAMILY, THEY HAVE DONE SO MUCH FOR ME AND THIS IS HOW WE CAN REPAY THEM BY KEEPING RESPOND!!!!!!!!!!!!!! A LOT OF PEOPLE HAVE THERE HEART SET ON KEEPING RESPOND AND IM ONLY ONE OF THEM!!! FROM KIRSTY JOHNSON – A PROUD YOUNG PERSON FROM RESPOND. STARTED GOING TO RESPOND WHEN I WAS 14, IM NOW 17! WHAT THESE PEOPLE DO IS AMAZING AND NO ONE SHOULD TAKE IT AWAY FROM US! I GIVE FULL PERMISSION FOR JC AND PABLO TO USE MY AGED AND NAME –
Emmanuel Changunda
A big thank you Pablo & Jc Mcfee for the great work you're doing at Respond Academy and standing up for the community and exposing such organisations such as the Hastings Trust which sacrifices the the well being of our community for their own benefit. The time has come to call for an enquiry into this organisation and BME funding in East Sussex-
HAYLEY JAY-ANNE GRIFFITHS member

HEARTLESS HASTINGS TRUST LTD Threaten Eviction 31st July 2015
I am so angry! It all started when I was just 15 when Jc Mcfee and Pablo Mcfee came to my school ,robertsbridge community college to hold auditions for future talent a competition they ran. As I made it through to the final rounds jc and pabs would work closely with myself and others to ensure we were doing the best we could do to progress in the competition. After the competition had ended I would attend workshops at respond academy every week. I would do things such as singing,song writing and recording. I have asperges syndrome and growing up with it wasn't easy! I would often find myself in trouble at home and school with no friends or anyone to talk to about my issues. Coming to respond every week opened up a whole new life for me as It gave me a chance to focus on doing something I loved and also having the chance to talk to people about my problems and general issues. The work jc and Pablo do is truly amazing and inspiring! They give the young people a place to go to keep them off the streets and a chance to work on their talents and interests. I am now 20 years old and jc,Pablo and other members of respond still to this day help me out and look out for me. Respond will always hold a place close to my heart. We won't go down with out a fight!!! And I give full permission for jc and Pablo to use these words-
Respond academy are a valuable resource for the towns families, not only do they provide a safe, nurturing source of education and life skills, they support the families and teach young people the right way. Many of the young people who I know have been involved in respond were on their last chance, mis-judged as BAD people when they were actually GOOD people frustrated by being misunderstood. JC and Pablo use their amazing knowledge to get the young people to gain self esteem and an understanding to express themselves, to get people to listen instead of judge!!
The education is beyond outstanding and the resources they provide young people are second to none.
Respond have allowed me to access so much I didn't know was possible and supported me more than some family and friends have!!!
I hope Hastings trust can see it in themselves to make good the damage that's been done and allow Respond to continue the outstanding work alongside the youth of our town.
Jc Mcfee and Pablo Mcfee you are amazing people and I hope the future of Respond continues to astound us with the talents of the young people you support.
Thully Sukazy member

Respond Academy has helped many people youth and adults including myself. I love the work Jc and Pablo Mcfee do for this community. It really does make a difference. This society needs places like this to help those who need it young or older. I have gained so much confidence since I joined Girlzwhat @ Respond Academy. I can now speak up for my rights especially when it comes to women's rights!.. I have gained experience for work as I learned to engage with the youth, other youth workers and important people like MP (Amber Rudd). I have gained essential skills such as admin and counselling. I recommend Respond Academy to anyone whether you are young and want to further your skills or find friends or have finished school or college and need to gain some work experience etc. Respond Academy is multi-cultural and does not discriminate on any grounds. I felt at home
P.s. there is a variety of activities such as radio, art, music poetry, singing and they run special workshops so don't miss out!
PLEASE SIGN THE PETITION!

Mccayla Mason member

Pablo & Jc Mcfee You both do so much for others in the community. It would be a real shame for this work to stop, now that you have come so far.
I hope with the petition & all of the support u have will be enough to keep the doors to Respond Academy well & truly OPENCAN EVERYONE DO EVERYTHING THEY CAN TO HELP

Erika Williams member

I am a 13 year old member living in st leonards round the corner from Respond Academy .I attend weekly workshops and have great fun at respond.
I have been attending Respond for a whole year now and already feel like family! During my year at Respond i have learnt so much and learnt not to be afraid of who i am (such as the ability to sing).
I have also attended on a few occasions at the House of Commons with other members that had attended previous meetings and spoke at the Youth Crime debate and our Local Mp Amber Rudd met us it was interesting photo shoot with lots of other MP's and other young people from round the country for The Youth Crime document
I was also invited to be part of a youth panel and attend a conference in London on 'Mixed Race&Education' Respond Academy were part of the Panel and I spoke up as well my points of view .
During my time at Respond i have volunteered for lots of different jobs .
I really enjoy my different roles such as ; MUST WRITE IN ROLES
I really enjoy being on call at the 1stofMany which is a musical night Respond puts on quite regularly .
this is for people of different ages to mix together .
Coming here has helped me immensely at school
Jc+Pablo are also so supportive, helped and welcomed me with open arms when i needed them the most. I feel safe and wanted here at Respond Academy and is like a second home to most kids here at Respond.
When i heard Respond was getting evicted i immediately acted fast and and helped them like they helped me. we have created petitions and everything to put Hastings Trust Ltd out of power over us so that we can keep our second home.
Jc and Pablo helped me when I was young and dealing with a huge amount of personal problems. Not enough people have genuine time and care for troubled kids and just want to pass judgement on what they see whilst not knowing or understanding what is happening to these young people to behave the way they do. Jc and Pablo working with Respond Academy is a small example of the work they selflessly carry out and actually works for young people to give them comfortable, healthy relationships with adults, social skills, friendships, the tools and confidence that help with the journey into adulthood. When, possibly, for some young
people it will be the only good adult relationships they experience, groups like Respond Academy is needed where the government and society slack and should be applauded and supported not taken away from the
young people that actually need this support in their lives.